Woke in Williams late by choice. The bed at the Route 66 room was soft and the best so far. At this point, I'm only 60 miles from the Grand Canyon but decided that I would have to give up seeing it. Another two hours round trip was too much not to mention the time I'd spend there. Again, tough decision button I had to make. Also, not to get too personal but the miles are starting to catch up on my backside. At about 400 miles, I'm getting uncomfortable. At 450, I can't find a good spot to sit. Understandable considering how many miles are on it in the last two weeks. Ha!
I head east. At this point, I have no reservations, I'm riding as long as I can and then finding a room. These next three days and they pay back for the beauty and fun I had before.
I did get to see the Painnted Desert, a very nice landmark I had always wondered about. The colors don't show in this picture but it really did look painted.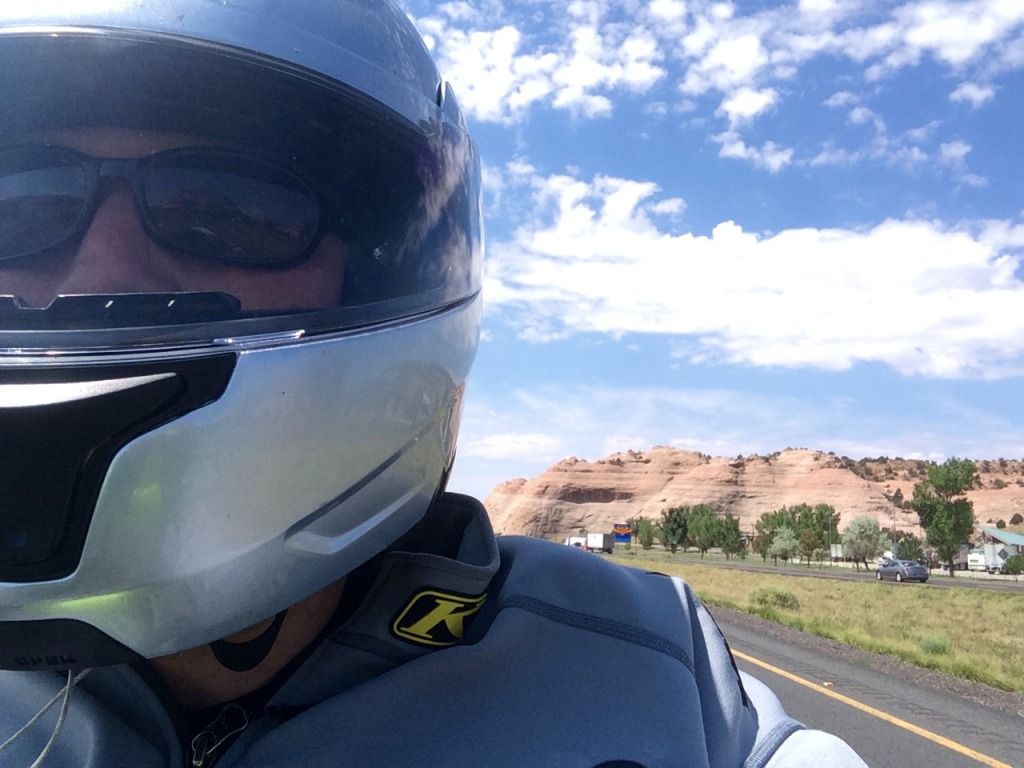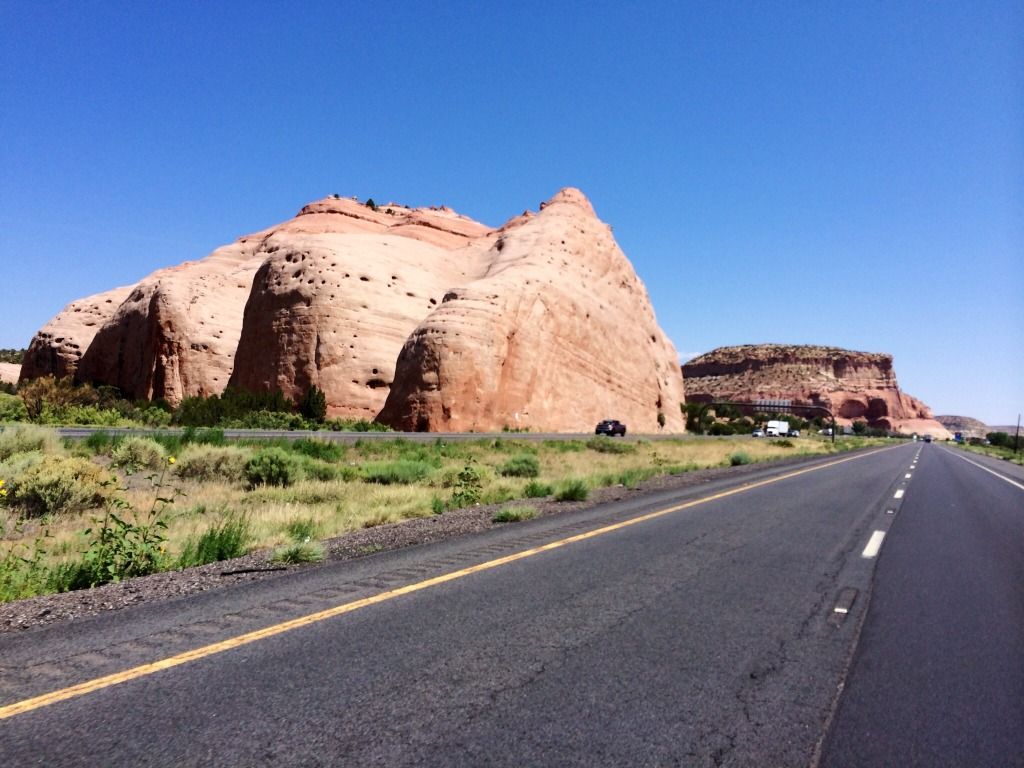 All the picturesin this blog are taken from my camera. I still have my 35mm and another camera which I haven't accessed. When I get home, I will go through them and post anything good. For now, I think I'm done. I'm still 2 days from home but there is nothing amazing about these next two days. if that changes, you'll know it. Thank you all for following my blog. I appreciate all the comments here and on Facebook. So, until the next trip, adios!