Missed updating the blog yesterday. It was kind of a day off in general from big adventure and a day on for urban cruising. We were all tired from our Washington trip and slept in a bit. We started off by heading over to Voodoo doughnuts. We've been to Voodoo several times up here and apparently the interest has grown. They now have barriers that divert the folks standing in line and there are a lot of folks standing in line. Instead of waiting for an hour, we headed over to the Saturday Market.
Saturday Market is own town and one of the coolest things in Portland. Part craft market, part gourmet food truck, part craft beer festival and part music and freak show. Mix in the fact that Germany and Argentina were playing in the World Cup so you could hear the boos and cheers from crowds that filled to pubs and bars of the surrounding area.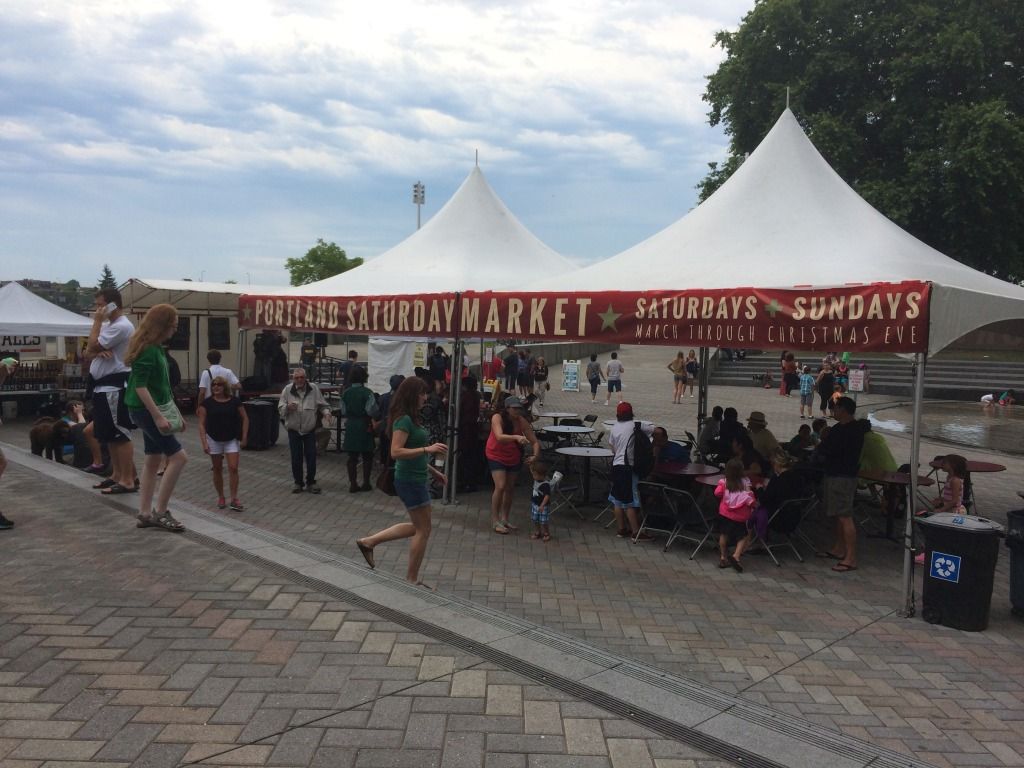 When it started raining, we headed over to the OMSI or Oregon Museum of Science and Industry to get inside. Dinosaurs and all kinds of fun displays kept our interest until it was time to get lunch.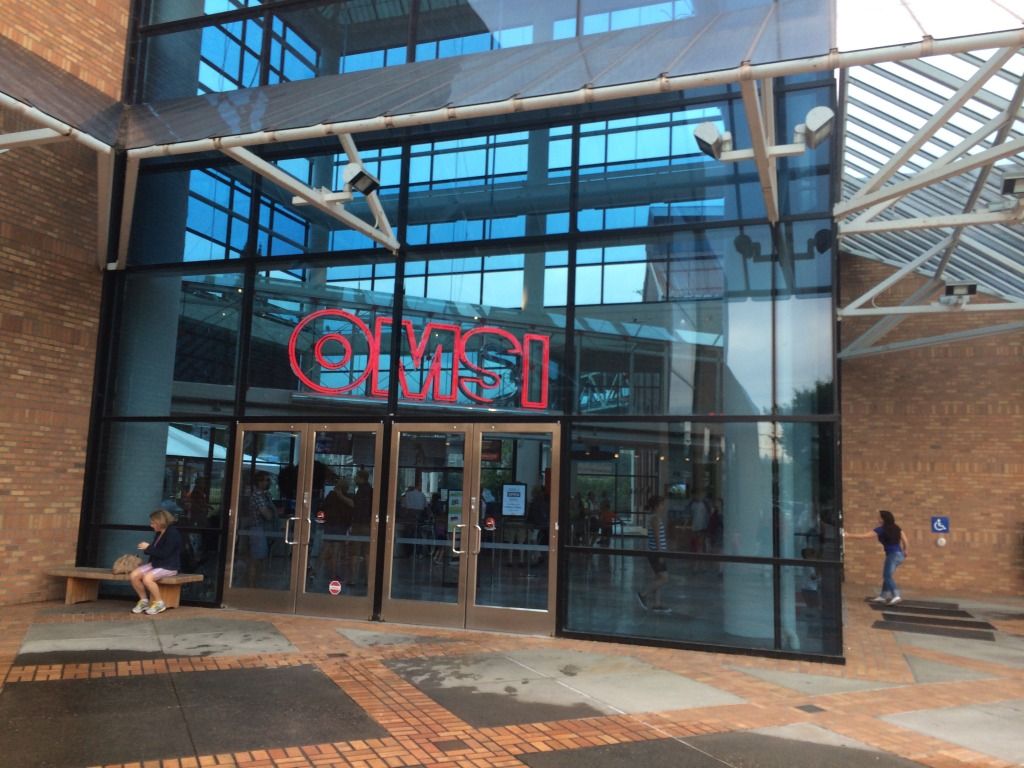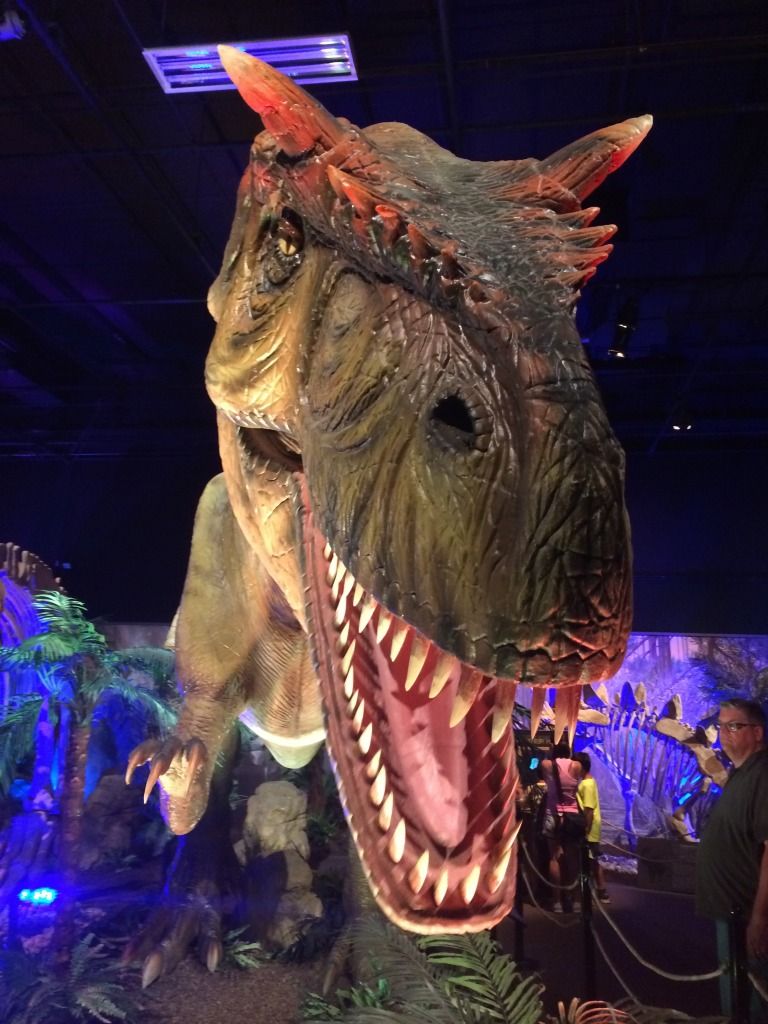 Bridgeport Brewing for beer and pizza hit the spot. When we walked in, we had the sense of coming our of a tornado shelter just after the storm. The world cup had everyone in the weeds 20 minutes before and now they staff was gathering themselves and service was slow so we didn't hand long.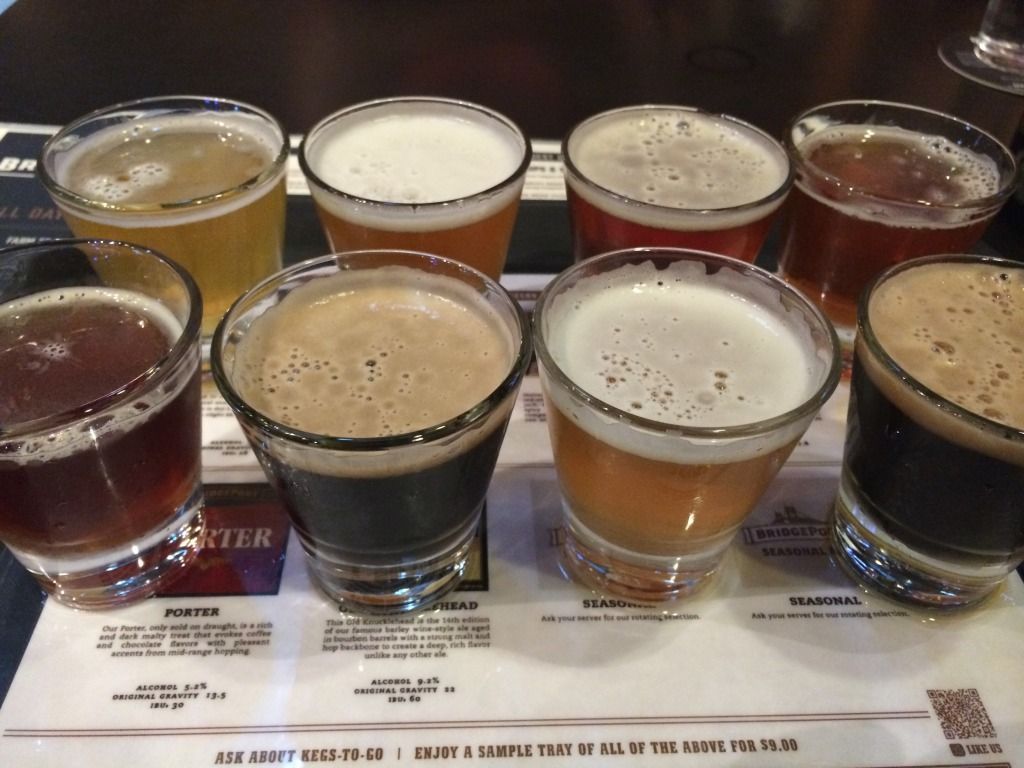 It was about 4:30 and I decided to get some house keeping done. We headed over the BMW or Portland and picked up four quarts of oil and then a NAPA for an oil pan and funnel. I had almost 3,00 miles on my oil even though it was changed only 8 days ago. I have over 3,000 more till I get home so I'm glad I had a chance to do this. I made sure to handle the used oil properly for recycling. IT's a bit more difficult disposing of oil here as local oil change businesses don't accept it. Not a problem though.
While I'm mentioning it, I don't think I did earlier. One of my fog lights went out on the way up. I have them on a switch so I turned them off. I can't trouble shoot that without taking off several tank panels and it's too much to get into now. I like having the extra light on the road but I can live without them until I get back home. After my motorcycle maintenance, it was time to relax and wind down. One more day until I begin my journey back east. We will wake in the morning and all decide what we want to do. Until then, Adios!