Woke this morning and decided at the last minute to change my route to include a few sights. I let the hotel at about 6:30am after a terrible free hotel breakfast which I hardly ate. I traveled north from Rock Springs, Wyoming north to Jackson Wyoming.
First thing I'll say is that I have never seen so much vast space. This is the third day on the trip where I can ride for hours and not see a man made structure. It was early so the temps were cool but the terrain was dry and sparse. In the distance all around me I could see snow capped mountain ranges. The thing about this country is that you can see for an easy 75-100 miles. I would find a spot on the distant horizon where the road ended around a curve or hill and then count till I reached that place. It would take 20 minutes to get there. That is something we in Mississippi aren't used to and I may never get used to it.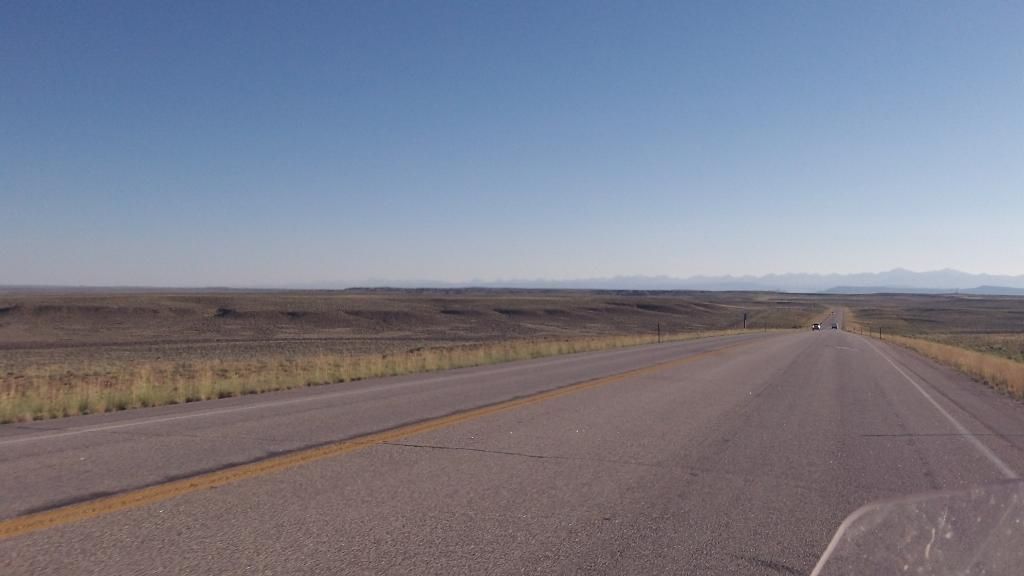 I was booking at about 75 when I came to a building that turned out to be a gas station. There was a police SUV with the lights on. I thought "Oh no". As I came up, he got out of his car and put his hand up for me to stop. I muted my XM and said hello. He said, "It shouldn't take long, we only have about 100". Huh? I said "Sir?" He realized I wasn't local and said a rancher was moving a hundred head of cattle from one pasture to another and was coming down the road. I pulled over and watched these cowboys move the cattle. The were quick and efficient. In 10 minutes I was on my way without the ticket!
I looked down and noticed my SPOT GPS tracker was dead. I tried to re-start it and got the battery dead message. No tracking today.
As I got closer to Jackson, those snow capped mountains got closer. I came into town and couldn't refuse the tourist pic at the town square. Jackson is a busy city buzzing with folks shopping and cars heading in and out of town. I didn't spend long here.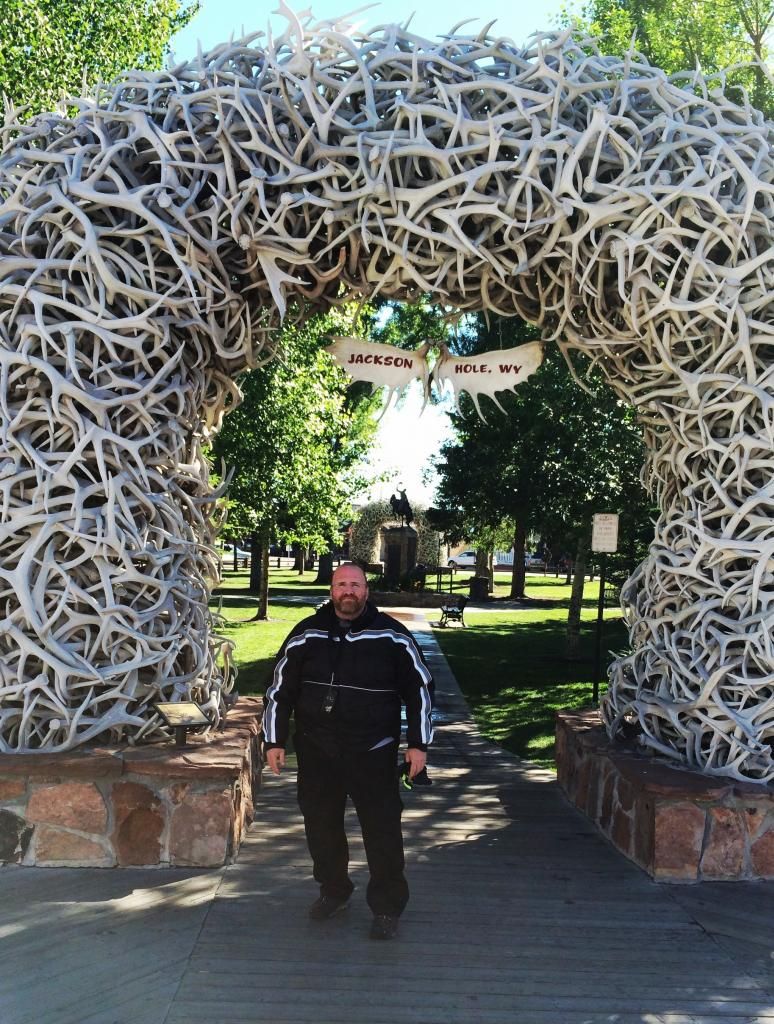 I then headed out to see the Tetons. This is an impressive mountain range. I wish I had time to get further north but I have many miles to go and much more to see.
I crossed over into Idaho and passed Crater of the Moon lava field. It goes on for miles and miles. It's amazing to see. There is even a campground there. Not my kind of camping.
I started warming up so I began to peel away layers. At some point as I closed on Boise, I looked down to see it was 105f! I got apicture at 104f. It was hot and I was cooking. I had been doing good hydrating but I felt a little dizzy and realized I hadn't drank anything in the last hour. Out here, you have to drink a quart and hour which is easily said but when you go though the 2 waters you bought at the last store and you've driven 3 hours since you saw a store or gas station, it can create a problem.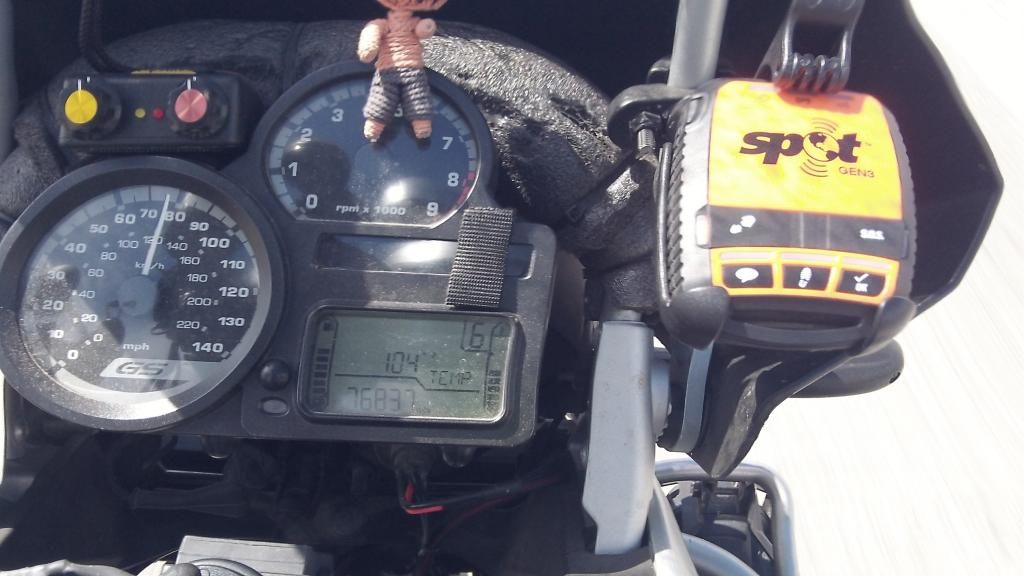 At this point, I'm done! Ive driven 578 miles and am ready to get to the hotel and relax. I checked in at 5:25 and at 5:27, I was here!
A few things I noticed; I've meet a lot of really nice folks. People drive well here. Even though I have 350 +/- miles on a tank of gas, I get gas when I see it for sale. I never know when I will get it again. Here in the west or at least where I've been in the last three days, you either live in the city or you live in the city. I mean who owns all this land? I could walk 200 yards off the road and feel like I'd be walking where nobody has walked either ever or in years. You don't see scattered houses or even farms out where I've been.
Ok, good day but hot. Who would have guessed 105 in Boise? Not me!