Slept in this morning to 5:30. It made a big difference in how I felt today. Mentally I feel great and after loading up the bike, I went back up US 550 to revisit the beauty of the road. I was happy I did. The apprehension of yesterdays ride was all about the thunder storms and rain. I loved riding up through the canyon and the cool 52f temps helped to wake me up.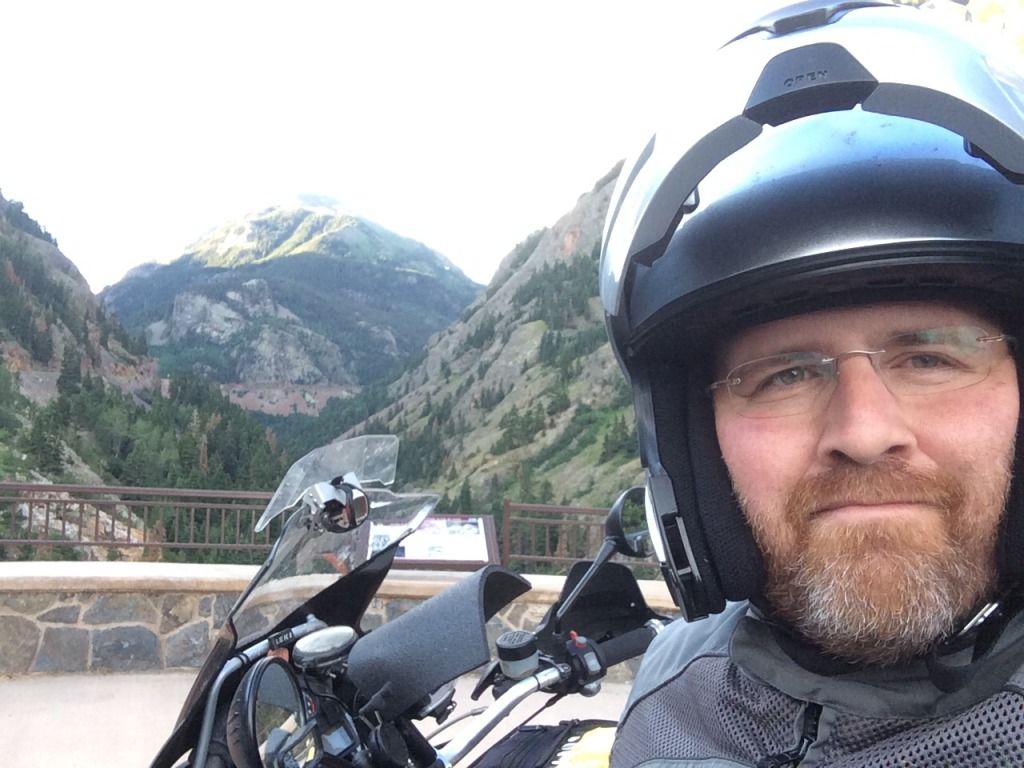 After leaving Ouray, I rode back country to Grand Mesa National Forest. If I chose a song for today is would be Big Country by Big Country. Wow! I rode through a particular area for just over two hours seeing 2 cars and not a single man man structure, not to mention not trees and nothing growing larger than 10 inches tall and it was brown. You could fill a new sequel of Mad Max here! No problems, I'm happy!
Now a reprieve from the dead to Grand Mesa. I wish I had my camera in my tank bag but didn't when I rounded a curve to find an elk in the middle of the road. Wow! He was huge and gracefully turned and bounded down the mountain. Grand Mesa is a place I'd like to return to with camping gear.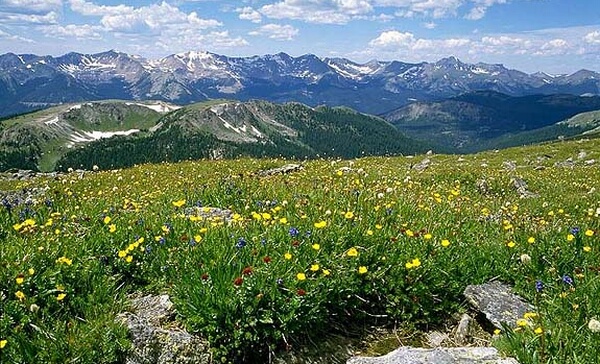 There was a little section of highway 65 that I rode that reminded me of the old western movies where the rustlers are hold up in a box canyon. You can see my top case motoPOCKET here. It's been great having it to hold my first aid kit. I can pull it off it's base and reattach in a second. Good design there.
After leaving Grand Mesa I hit crossed into Utah and then to Wyoming. My route took me through Flaming Gorge and the high roads to Rock Springs. I noticed a fire raging on a high hillside and had to drive through the smoke which was think and choking. A few miles later I passed several crews of firemen lights blazing on the way to put it out. It's hard to believe that there is much to burn in this area.
Once at the hotel, I confirmed my request to have a room near my parking to make loading and unloading easy. I think they did a great job. MY room's door is 2ft to the left of this picture.
Today was a great day. Tomorrow, I head off to Boise Idaho via back roads! See you then!