Time to catch up a bit. I woke early Wed and headed south through some really great country. I rode through several large sequoia groves and even visited the Lady Bird Johnson grove on the way to Napa. I've never felt so small as I did sitting near these trees. amazing!
I have visited wine country in Oregon but not California. Rolling through Mendicino, then Alexander Valley and Napaand eventually Lodi, I was constantly shocked at how small the presence of these wineries are here. I mean, to roll up on Opus One and see how small is was amazing. I passed so many wineries that I know from being in the buisness that ended up being small and very personal. I had no time to stop at any and I knew that going into to this trip. If I ever started visiting, I'd be here all day and tme did't allow. I know what you are saying "you were so close" but to pull this trip off, I had to cut some things out.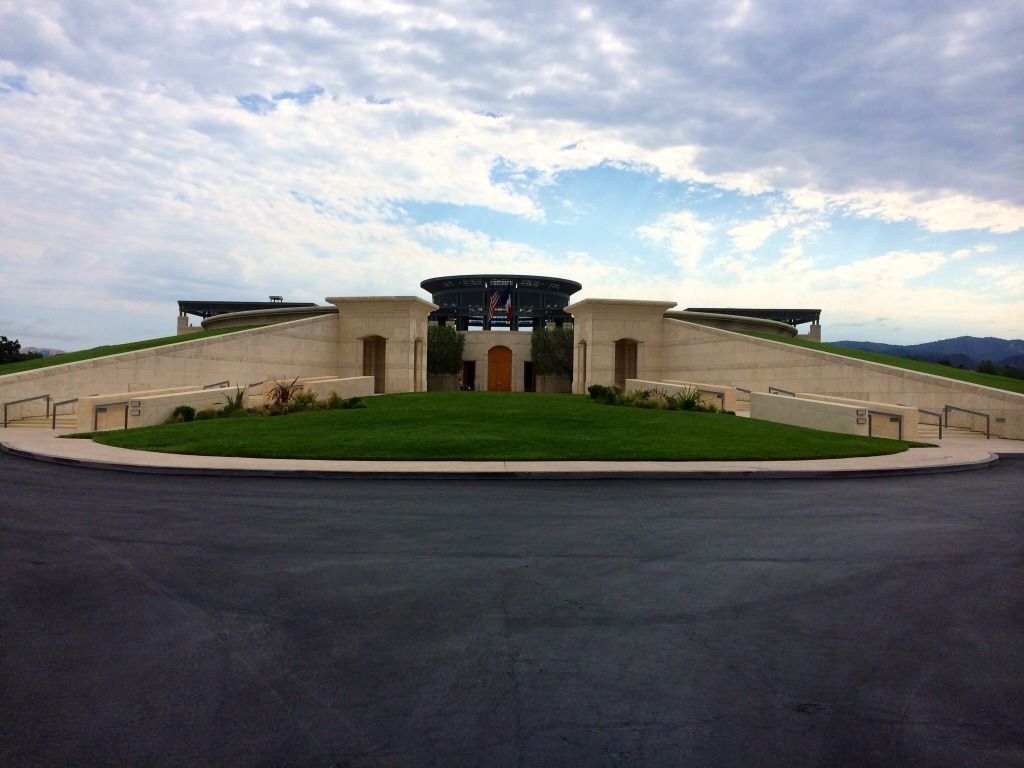 The ride from wine country to Yosemite was much further that I expected. The length of time to get into and out of the park was much, much longer that I had planned. Today was supposed to be my short day but ended up being on of my longest. I was awe struck at the mighty beauty of Yosemite. It is simply amazing! I parked at several places during the visit and just soaked it in. This is something more than I ever expected.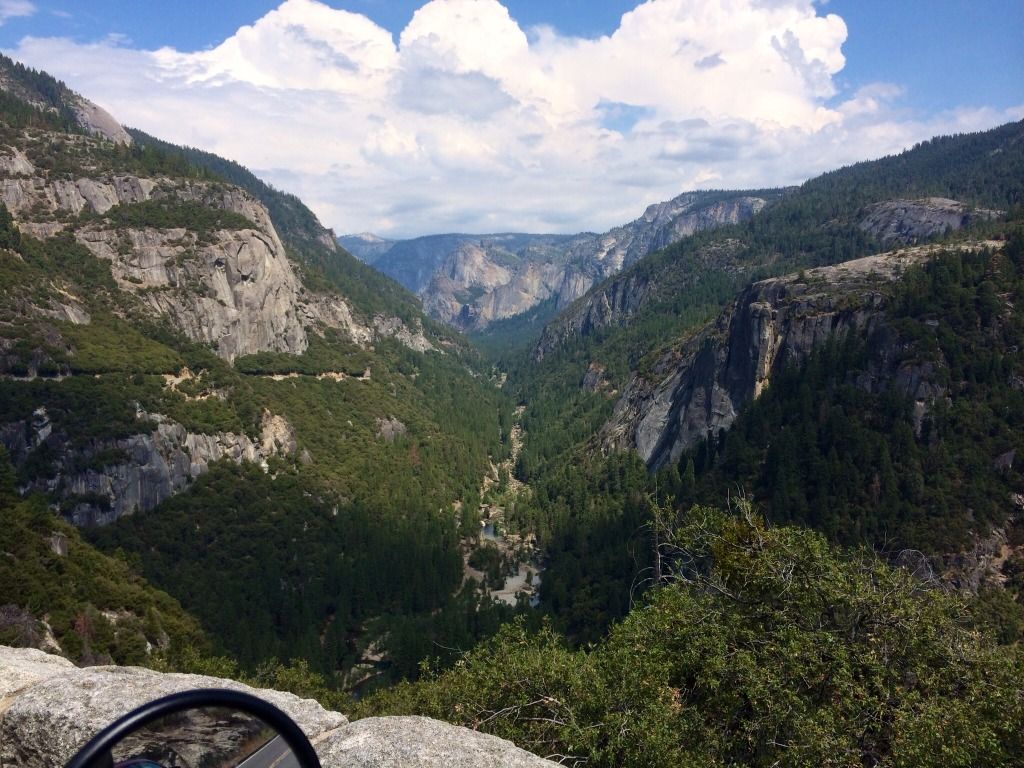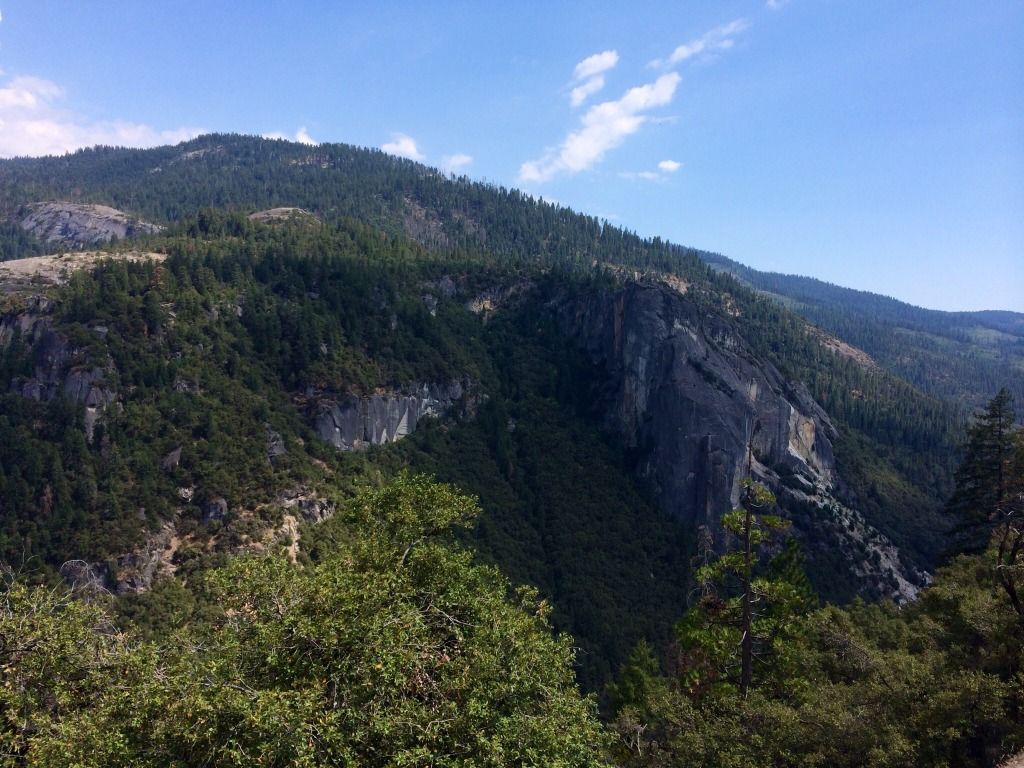 I left the park via tioga Pass to stay in Lee Vining and once I started up the pass which is 11,000 ft, it began to rain. I pulled over and put all my rain gear on. Things started getting rough here. No pictures because I was giving 100% to maintaining. The temps dropped to the low 40's, the sky grew black and the rain came down in earnest. I just kept going slow and steady. At one point, there was a road block ahead with police. After about 10 minutes of parked in the rain, they
Te everyone slowly pass. The reason for the delay was that about a mile of the road ahead was covered with a 3 inch slush of snow, mud and rocks that had run off of the side of the mountain and down the road. Now, I put 100% street tires on and this part made me nervous. I held it fine and made it through in one piece. Something that suprised me was that the east side of Tioga pass was amazingly beautiful. High lakes and giant granite walls shimmering with the fresh rain.
30 minutes later I was in my hotel, tired and needing sleep. It didn't take long to come.